Antung focuses on OEM service for industry-leading products and provides rapid time-to-market delivery, dynamic material planning, and quick response to our customers.
01
Manufacturing
To provide more thorough service to fulfill the requests from each and every customer, we have established our own in-house assembly line. Strictly supervised by a professional and highly experienced engineer team, each customer from any field will be offered their own unique assembly and QC solution.
02
Quality Mangement
With our investment in inspection facilities and specially trained personnels, we can proactively monitor our products from every aspect. Not only do we have the ability to identify material composition from the actual part, we can also control dimensional parameters, mechanical characteristics, and cosmetic finishing...etc.
03
Sourcing
To free our customers from the financial burden and enormous time of developing a new product, we have sourcing centers both in Taiwan and China to find existing off-the-shelf products and set up complete supply chains in various manufacturing processes based on our customers' drawings, specs, or samples.
Product Lifecycle Management
RFQ
Review 2D/3D drawings
Sample evaluation
Feasibility study
Cost-effective solution
Value Analysis/
Value Engineering
Supplier assessment
Product Development
Designing review
Timing plan
Check list
Tooling & fixture design
SOP & definition
IPQC/OQC
Sample run
Mass Production
Pilot run
Forecast
Order management
IQC/IPQC/OQC
Supply chain management
Logistic management
Quality issue management
End of Life
Last call schedule & q'ty
BOM/tooling/fixture phase out
ISO 9001 : 2008 Certificate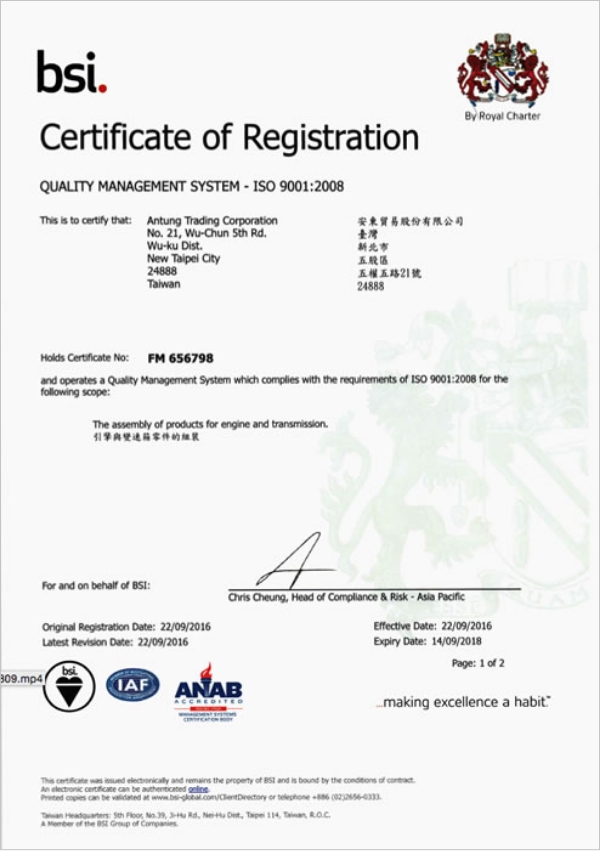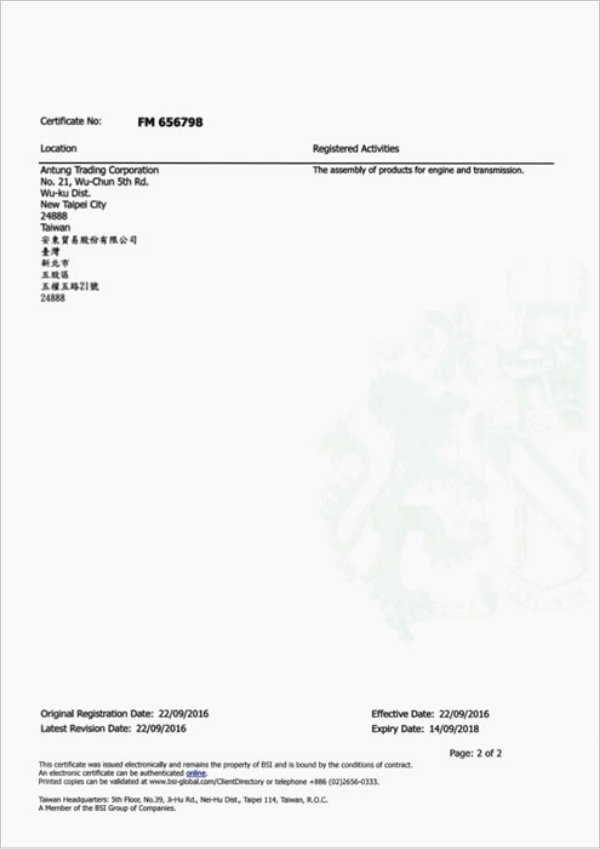 Conflict Minerals Statement
Antung hereby supports human rights, and embraces its Corporate Social Responsibility. We take due diligence within our supply chain to assure the metals are not derived from or sourced from mines in conflict areas.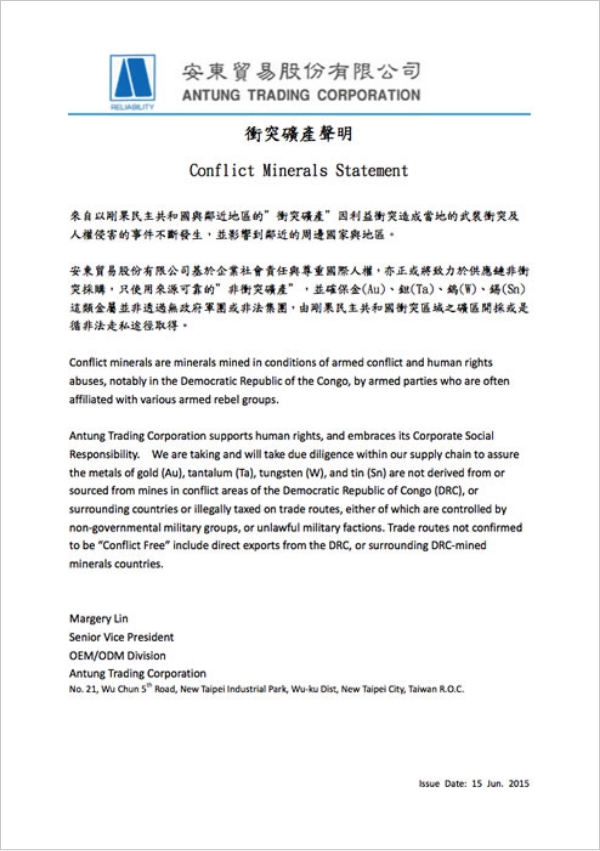 RoHS / SAE / JIS / DIN / ASTM / BS / EN / Customized Standards
Products can be compliant with above standards against customer's requirement.